U    I    R    A
Orbital Olympic Village
emanuel dimas de melo pimenta
lecture

Palazzo Mora . Venice
September 22 . 2016 . 18:00
free entrance

B I E N N A L E      D I      V E N E Z I A

GAA Foundation
Space-Time-Existence
The Infinite of Architecture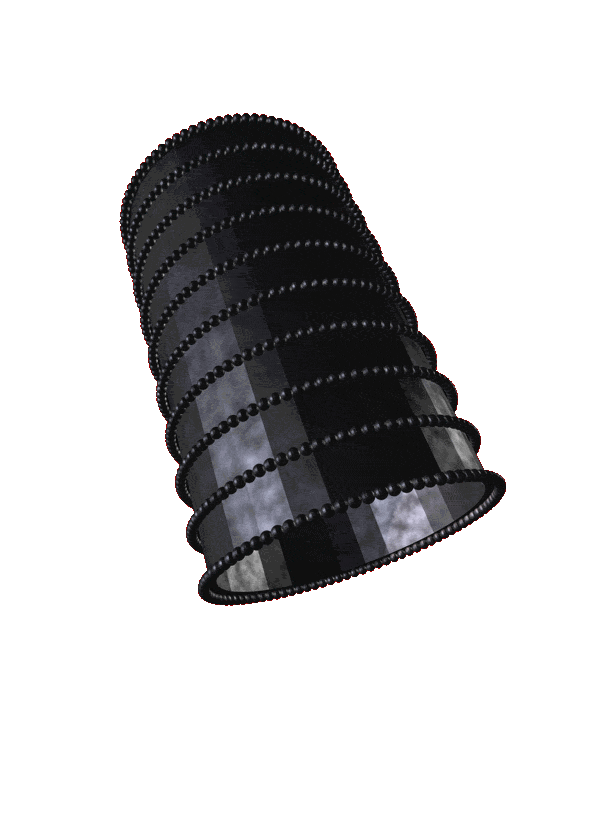 In September 22, 18:00, the architect and urban planner Emanuel Dimas de Melo Pimenta presents the architectural design of the first orbital Olympic Village - a big satellite orbiting planet Earth, started in 2012 - at Palazzo Mora, Venice, in the ambit of the exhibition Time-Space-Existence, of the Biennale of Venice.
Pimenta studied with the architects Kneese de Mello (chief-architect of Brasilia), Oscar Niemeyer, Burle Marx, Kenzo Tange, and Peter Cook (Archigram) among others. In 1980, Emanuel Pimenta coined the concept of "virtual architecture". Over more than twenty years he developed several projects with the Swiss philosopher René Berger as well as with the legendary Baroness Lucrezia De Domizio Durini in Italy, among others. Also in 1980 he started the first virtual planet in history, anticipating Second Life in more than twenty years - he received an AICA, Unesco and Council of Europe Prize in 1993 for this work. In 2000 he started his projects and designs on space architecture. He is member of the Space Architecture Technical Committee of the American Institute of Aeronautics and Astronautics, and of the New York Academy of Sciences.
The Orbital Olympic Village is designed for twenty thousand people and is a permanent work-in-progress, with an international transdisciplinary team coordinated at the University of Minho, Portugal. Not only a feasible design for a huge orbital building with artificial gravity, entirely made with use of fibers, but also a dynamic platform of knowledge involving architects, researchers, artists and thinkers from all over the world.
Emanuel Pimenta will present the orbital building together with two researchers of the University of Minho (by Skype): Prof. Dr. Raul Fangueiro, responsible for the nanotechnology lab, who will present new trends on nanotechnology, new and intelligent materials; and Prof. Dr. Pedro Andrade, responsible for the social sciences and communication department of the University.
With more than seventy published books, Pimenta participates in the exhibition Time-Space-Existence with his show The Infinite of Architecture, showing 35 years of his architectural design, which will be open until the end of November 2016 at Palazzo Mora.
The lecture - at Palazzo Mora, in the ambit of the Exhibition Time-Space-Existence created and produced by GAA Foundation, a parallel event of the Biennale of Venice is free, open to the public.

brief bio
some architectural designs
wikipedia

UIRA Orbital Olympic Village website
The Infinite of Architecture exhibition
Space-Time-Existence exhibition

GAA Foundation
Palazzo Mora
location
press (pdf)

contact GAA Foundation
contact Emanuel Pimenta
Short bios
Raul Fangueiro, is currently professor and researcher at the School of Engineering - University of Minho, holding a PhD in Textile Engineering. He is coordinator of several national and international research projects on fibrous and composite materials, manly for building, architectural and health-care applications. He published more than 140 scientific papers in international journals with referee and presented more than 380 communications in international conferences. Raul Fangueiro is author and co-author of 16 technical books, 14 patents and is supervising various PhD and Pos-Doc scientific works. He is expert of the European Textile Technology Platform and member of the editorial board of several international scientific journals. He is the mentor and the actual coordinator of the FIBRENAMICS International Plataform (www.fibrenamics.com) including 250 partners developing promotion, dissemination, technology transfer and research activities on fiber-based advanced materials.
Pedro Andrade is Researcher and Professor at University of Minho. Phd in Sociology of Culture at FCSH, New Univ. of Lisbon (2002). He teaches in the area of Cyberculture. Major areas of research: art and science museums, digital communications and literacies, digital social networks (Web 2.0/Web 3.0), methodologies and hypermedia. Coordinator of several funded research projects, e.g. Scientific-Technological Literacy and Public Opinion: the case of science museums; Public Communication of Arts: the case of local/global art museums. Activities in fine arts, experimental cinema, hybrimedia, digital games. Exs: as member of Paris Film Coop: Film Saboté Spatial nº1 (1975) and Body Cinema (images and music based on humidity and temperature of the body, 1976). 1st Portuguese cultural webpage (1995). Hybrilog (hybrid blog, 2006). Sociological Games (made in Flash and Action Script, 2006). GeoNeoLogic Novel (plot based on GPS, 2009). Social Semantic Sites (in Web 2.0/3.0, 2011).