Il Rinnovamento Socio Economico Attraverso La Cultura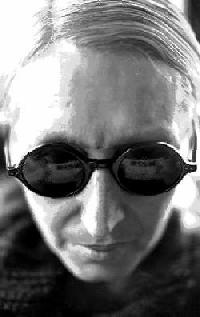 ---
Abaixo, escolha a melhor frequncia para seu modem - TESTE DO REALAUDIO (fragmento do concerto l'Objettivo dell'Arte di Buby Durini por Emanuel DM Pimenta - 30")
Bellow, choose the best frequency for your modem - REALAUDIO TEST (fragment of l'Objettivo dell'Arte di Buby Durini concert by Emanuel DM Pimenta - 30")
En dessous, choisit la meilleure frŽquence pour votre modem - REALAUDIO TESTE (fragment du concert l'Objettivo dell'Arte di Buby Durini, composŽ par Emanuel DM Pimenta - 30")
---
Se n‹o possui o plug-in Realaudio, pode fazer o download agora.
If you don't have the Realaudio plug-in, you can download it now.
Si vous n'avez pas le Realaudio plug-in, vous pouvez le "download" maintenant.

---
Ap—s 26 de Maio, textos em Ingls, Francs, Portugus e Italiano estar‹o dispon'veis atravŽs desta p‡gina.
After May 26, texts in English, French, Portuguese and Italian will be available through this page.
Aprs le 26 mai, textes en anglais, franais, portugais et italien seront disponibles ˆ travers de cette page.
---
Universidade Atl‰ntica
Antiga F‡brica da P—lvora de Barcarena 2745 Barcarena (pela IC19 - Lisboa/Sintra - saindo em "Barcarena, Tercena, Massam‡" j‡ h‡ indica›es) tel. +3511 4398200 fax. +3511 4302573 email. paula.tito@uatla.pt
tel. 4413024 fax. +3511 4431563 email. leonardo@editek.com
RISK ARTE OGGI
tel. +392 58010548 fax. +392 58010860