DEEP OCEAN
emanuel dimas de melo pimenta
dedicated to rené berger
epfl | lausanne | switzerland | april 29 | 2005

OCEAN was composed in 2005, in New York City, with sounds recorded in deep ocean waters.
The NOAA - National Oceanic and Atmospheric Administration, of the United States, kindly offered the sound material.
The hydrophone locations are the Eastern Equatorial Pacific, the Northern North Atlantic, the Central North Atlantic, the Marianas in the Pacific Ocean and in the Gulf of Alaska.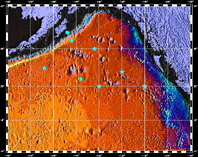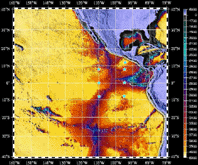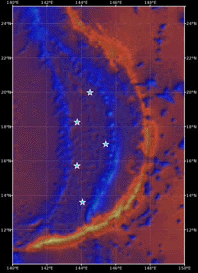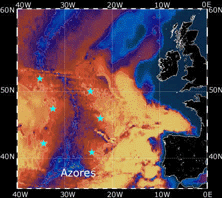 The performance, at the EPFL in Lausanne, Switzerland, included the projection of digital images created after deep ocean colours and shapes.
The musical score was created inside virtual environments.


Ocean's virtual musical score
Ocean is a piece dedicated to René Berger, a marvelous friend, an illuminated soul, who I profoundly admire and love. The first performance is in April 29, 2005, as part of the celebrations to him. The sound material was kindly offered by NOAA, and specially by VENTS Project at the Pacific Marine Environmental Laboratory. My sincere thanks to Dr. Robert Dziak.
Emanuel Dimas de Melo Pimenta, New York, 2005

Ocean's virtual musical score



ASA Art and Technology, London